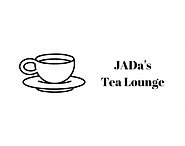 Hello and Welcome to JADa's Tea Lounge
This is a dedicated space for all tea lovers but with a health twist.  I mainly focus on the health aspect of drinking tea.
I have added this video about holy basil to JADa's Tea Lounge so that you can see how truly amazing holy basil is.
I have been following Dr Axe for many years so thought I would share what I have learned from him with you.
Enjoy…
Holy Basil for Anxiety and 6 Other Health Perks
By Dr Axe
---
You can get your Holy Basil Tea RIGHT HERE
---
Thank you for visiting JADa's Tea Lounge
I would really appreciate your liking and sharing this article.
I would also like to hear from you and what you think about herbal teas and the benefits that they give to the health of your body.
Thank you for reading and if you would like to read more please subscribe to JADa's Tea Lounge and you will be notified when I have added new content.
Thank you
Jennifer
---
Herbal Teas at JADa's Tea Lounge
Organic Natural Sugar Alternatives
---
You may also be interested in.
8 Tips on Getting Healthy Naturally
What are the Healthy Benefits of Oregano?
Hair Steamers Review with the Benefits of Hair Steaming
Health Benefits of Fenugreek Seeds
How to use Fenugreek for Healthy Hair Growth
How to Use Coconut Oil In Hair
Benefits of Drinking Distilled Water
How to Heal Your Digestive System Naturally
The Best Anti-Ageing Tips Ever
How to Heal Your Body Naturally with Distilled Water
How to Increase Your Brain Power Naturally
Healing Your Thyroid Naturally
Why is Drinking Out of a Copper Bottle Good?
Alkaline Herbal Medicine: Reverse Disease – Book Review
12 Different Benefits of Lavender