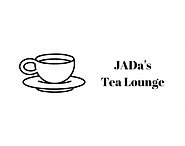 Hello and Welcome to JADa's Tea Lounge
This is a dedicated space for all tea lovers but with a health twist.  I mainly focus on the health aspect of drinking herbal tea.
I thought that you may also appreciate knowing a better way to make you herbal teas more effective, and this is done by the type of water that you use to make it.
Water filters are very popular for more ways than one.  Filtering your water will make a whole lot of difference to your herbal tea.
---
Here's Why?
When you filter out components like dangerous chemicals, metals, chlorine and other substances that will affect the taste of your herbal teas along with the effects that it will have on your health.
Also if you live in an area with high limescale build up in your water then filtering your drinking water will become necessary.
Water filters are great for removing metals and organic impurities and reducing limescale build up in kettles and reduce chlorine and help to make your water and food taste better.
Along with being healthier it will also help in reducing inflammation in the body and for suffers of arthritis this will reduce aches and pains.
---
Best Water Filters For Making Your Herbal Teas
---
Brita Marella XL Water Filter Jug and Cartidge
You Can Check Price and Buy HERE
---
Brita Marella Cool Water Filter Jug and Cartridges
Half a year pack.
Reduces chlorine and organic impurities that affect the taste of your water and food.  It will reduce limescale, and absorb lead and other metals and filter out and reduce other particles found in tap water.
You Can Check Price and Buy HERE
---
Aqua Optima Water Filter Jug
Oria Water filter with 10 month pack (5 x 60 day water filter cartridges)
Each of the filters will last up to 60 days =, which is about 200 litres of water.  Also comes with a free filter replacement reminder app for Android and iPhone.
You Can Check Price and Buy HERE
---
Brita Flow Water Filter Tank and Cartridge 8.2L
This is dishwasher safe (except lid) and is easy to use.  25% finer mesh for better filter action.
You Can Check Price and Buy HERE
---
OXA Smart – Alkaline Water Filter 2.5L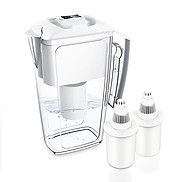 2 Long life filter cartridges
BPA – Free
FDA approved food grade materials
Easy to fit into fridge
Offers pH 8.5 -10.0 to help support systemic pH balance in the body
Transforms tap water into rich anti-oxidant water, which will help to keep your body revitalise and energised.
You Can Check Price and Buy HERE
---
Thank you for visiting JADa's Tea Lounge
I would really appreciate your liking and sharing this article.
I would also like to hear from you and what you think about herbal teas and the benefits that they give to the health of your body.
I would love to hear from you.  You can leave me your questions and or comments in the comments section below.
Thank you for reading and if you would like to read more please subscribe to JADa's Tea Lounge and you will be notified when I have added new content.
Thank you
Jennifer
---
You may also be interested in:
Healing Your Thyroid Naturally by drinking water?
What are the Health Benefits of Oregano??
How to Heal a Body Naturally with Distilled Water?
The Best Anti-Ageing Tips Ever?
How to increase Your Brain Power Naturally?
Best Water Distiller for the Home 2019
How to Heal a Body Naturally with Distilled Water
Benefits of Drinking Distilled Water
Why is Drinking Water Out Of A Copper Bottle Good
---
Herbal Teas at JADa's Tea Lounge