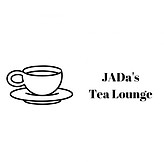 Hello and Welcome to JADa's Tea Lounge
This is a dedicated space for all tea lovers but with a health twist.  I mainly focus on the health aspect of drinking tea.
---
Stainless Steel Teapots
---
Alessi Cha Kettle / Teapot – Silver
Product Description
Teapot
Mirror polished
Filter for loose tea
Dishwasher safe
18/10 Stainless steel, thermoplastic resin
---
Essence of Morocco silver Teapot
Product Description
Large Moroccan Teapot with handle cover
Integrated filter
Filter found between the body and the spout of teapot
Classic Moroccan design
Handmade in Morocco
Hand embroidered fabric handle cover
Hand wash only
Capacity: 1 litre
---
Haosen Stainless Steel Teapot with infuser and Lid (1.5 litres)
Product Description
1.5 litres (1500ml)
Stainless steel teapot with infuser and lid
Ideal for tea and coffee
Durable and corrosion resistant
Heat resistant handle
Top of Form
---
Bredemeijer – The Minuet Ceylon Shiny Stainless Steel Teapot
Product Description
Perfect drip-free pouring
Capacity: 1.4 litres
Stainless steel
Dishwasher safe
Double wall construction
The Minuet Ceylon teapot
Heat Resistant handle
---
Want To See More
If you have not seen what you like in the Stainless Steel Teapots range that I have selected then you can find a larger selection RIGHT HERE
---
Thank you for visiting JADa's Tea Lounge
I would really appreciate your liking and sharing this article.
Thank you for reading and if you would like to read more please subscribe to JADa's Tea Lounge and you will be notified when I have added new content.
Thank you
Jennifer
---
Herbal Teas at JADa's Tea Lounge
Organic Natural Sugar Alternatives