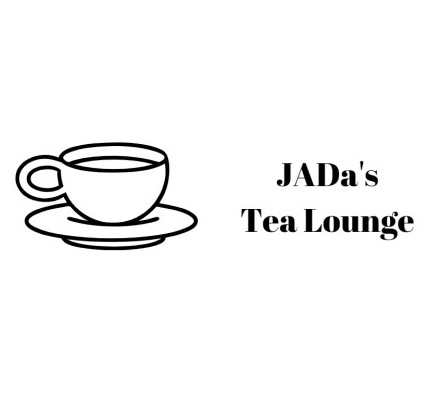 Hello and Welcome to JADa's Tea Lounge
This is a dedicated space for all tea lovers but with a health twist.  I mainly focus on the health aspect of drinking tea.
To enhance your herbal tea drinking experience I have included these lovely ceramic teapots here on JADa's Tea lounge just for you.
---
Ceramic Teapots
---
London Pottery Polka Dot Ceramic Teapot with Infuser
Available in 5 colour designs
Ivory with multi-colour polka dots
Black with white polka dots
Blue with white polka dots
Red with white polka dots
Emerald with white polka dots
Peppermint with white polka dots
Product Description
London Pottery Polka Dot Teapot
Ivory with multi-colour polka dots
1 litre – 4 cups of tea
Also available in other sizes; 500ml and 1.6 litres
---
Windhorse Rainbow Large Ceramic Teapot
Product Description
Large ceramic teapot
Rainbow design
1 litre – Holds 4 cups of tea
Design exclusively for Windhorse
Hand painted
Includes Certificate of Authenticity
---
Price and Kensington Stoneware Ceramic Cream and Gold Spot Teapot
Product Description
Cream with gold spots teapot
Matt glazed for a rustic contemporary look
Holds 6 cups
Crafted from the finest quality stoneware
Dishwasher safe
Microwave safe
---
Doctor Who Tardis Ceramic Teapot 700ml
Product Description
Doctor Who Tardis design teapot (DR182)
Ceramic teapot
700ml
Detachable lid
Official Licensed Merchandise
---
Marvel Ceramic Blue Teapot: I Am Captain America 1,000ml
Product Description
For Marvel Comic Book lovers.  This ceramic Captain America teapot would be a lovely addition for Marvel comic book collectors and would make a brilliant gift.
Captain America Marvel Design
High quality Ceramic teapot
Capacity approx.: 1,000ml
---
If you love the theme of Captain America you may also love these.
Star Wars R2-D2 Ceramic Teapot
---
Joy Toy R2-D2 Ceramic Teapot with Lid
---
Spiderman Design Ceramic Teapot – Marvel Comics
---
Katie Alice "Cottage Glower" Large Ceramic Teapot 1300ml (46 fl oz)
Product Description
Katie Alice Cottage Flower Collection.  Matching sets also available.
1300ml (46 fl oz) 6 cups
Ceramic Teapot
Elegant porcelain design
Floral design
Dishwasher safe
Microwave safe
---
Royal Botanic Gardens, Kew "Meadow Bugs Design Ceramic Teapot 1500ml (51 fl oz)
Product Description
You can also get matching sets to add to your teapot.
Royal Botanic Gardens Design
Floral Design
Kew Meadow Bugs Collection
1500ml (51 fl oz) 8 cups
Dishwasher safe
Microwave safe
---
Le Creuset Stoneware Classic teapot 1.3 Litre
Available Colours:
Cassis
Almond
Teal
Coastal Blue
Cerise
Volcanic
Marseille Blue
Product Description
You can also get the full matching range here.
5 Year Guarantee
Holds 1.3 litres
Serves 4 cups
Microwave safe
Dishwasher safe
Enamel is strong and durable, resists cracking
Full collection range available
Available Colours:
Cassis
Almond
Teal
Coastal Blue
Cerise
Volcanic
Marseille Blue
---