Hello and Welcome to JADa's Tea Lounge
This is a dedicated space for all tea lovers but with a health twist. I mainly focus on the health aspect of drinking herbal tea.
Below you will find the health benefits of drinking Peppermint Tea
---
Organic Peppermint Tea Bags (100 tea bags)
By Taylors of Harrogate
You Can Check Price and Buy HERE
---
Peppermint Leave Tea Bags ( 50 tea bags)
By Tea Pigs
You Can Check Price and Buy HERE
---
Peppermint Loose Leaf Tea
Available in 20g and 50g
By Mr Tea Luxury Teas
You Can Check Price and Buy HERE
---
About Peppermint Tea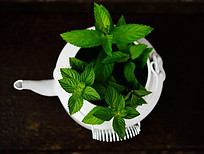 Did you know that drinking peppermint tea can help decrease pains and cramps associated with menstrual cramps and improve migraines.
You can also find listed below more amazing health benefits that you can gain from drinking peppermint tea.
---
Health Benefits of Peppermint Tea
Anti-bacterial
Anti-inflammatory
Improves Gut health
Relieves bloating
Relieves indigestion
Improves the digestive system
Reduces tension headaches
Improves migraines
Improves menstrual cramps
Relieves clogged sinuses
Improves energy levels
Fights infections
Kills bacterial in the mouth
Freshens breath
Improves sleep
Improves seasonal allergies
Improves allergies symptoms such as sneezing, itchy eyes and runny noise.
Improves asthma
Improves concentration
---

CAFFEINE LEVEL: Caffeine Free
---
Great Alternative to Sugar
If you like to sweeten your herbal tea with sugar, then I can I highly recommend you trying these alternative sugars.
If you are interested in finding out more about the alternative sugars and their benefits RIGHT HERE.
---